You are in 2017 archives. Click here to see this year edition.
Pet Names
By
Carol Brandt

Holy cow! That's all

a POETICAL COMING OF AGE on HUMAN RELATIONSHIPS
Synopsis
With an unfinished degree in the back of her mind and her sick mother in the forefront, Leigh's brain has begun to eat itself alive as the slow days pass in her childhood home. When she bumps into her old ex Cam, Leigh quickly makes a series of decisions that lead them on a camping trip. Beginning with intentions to seek repair for their tumultuous past relationship, the duo soon find themselves dredging up deep-seated wounds that never healed. Through the misplacement of Cam's dog, a trip on mushrooms, drunken nights by the bonfire baring their souls, late night stories, making up dumb songs, jealous arguments, the "vacation" becomes a constant guessing game of whether or not the two will find themselves back together, or never speaking again.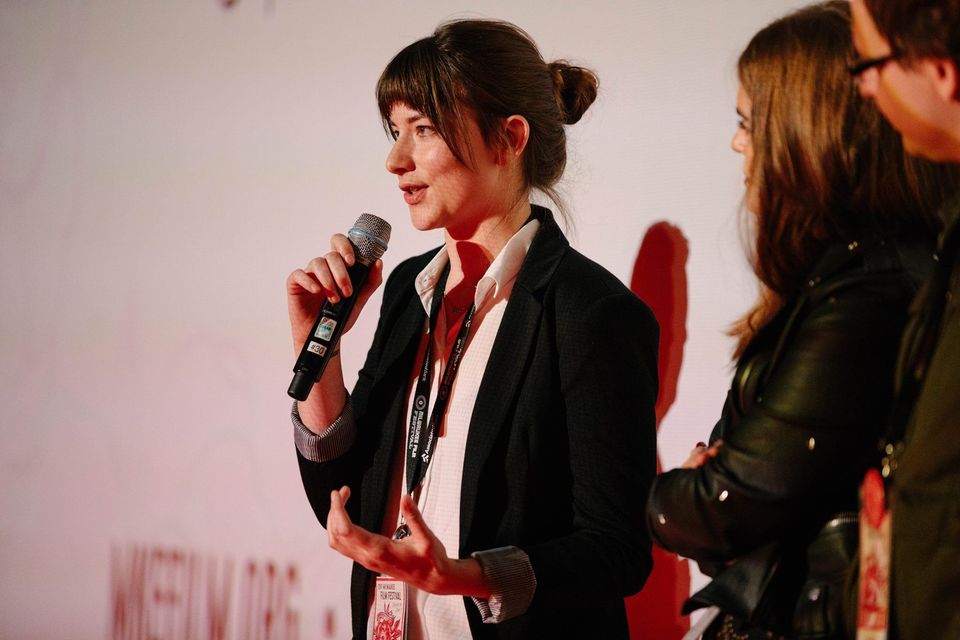 Direction
Carol Brandt
A Wisconsin native, Carol Brandt studied film at the UW-Milwaukee, recently graduating in the spring of 2014. Brandt's student feature, Things Found on the Ground, had its world premiere at the New Orleans Film Festival. Her short film Give It Up For The Girl, received the Best Wisconsin Film award at the Milwaukee Short Film Festival in the fall of 2014.
Editing
Carol Brandt
Cinematographer
Dana Shihadah
Cast
Meredith Johnston
Rene Cruz
Stacy Parish
Chuck Norment
Original Title
Pet Names
French Title
Petits Noms
English Title
Pet Names